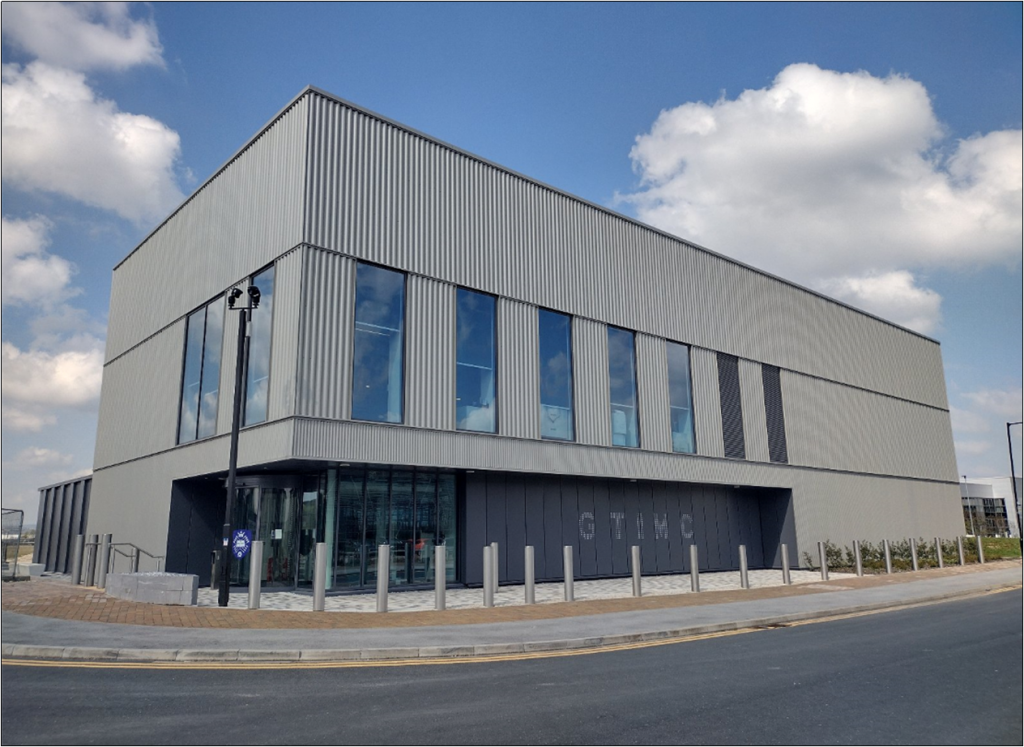 Principle Contractor: Robertson Construction
Client: University of Sheffield
Programme: 2022
Project Value: £1.73M
Sector: Higher Education
The Project
The development is a two-storey medical research facility. The ground floor predominately consists of several cleanrooms, cleanroom support rooms, associated delivery and goods area and LV electrical plant. The second floor consists of an open plan office, pump plant room and walk-on ceiling above the cleanrooms. The flat roof is screened to provide an external plant area.
Our Role
Elecomm proudly secured the project to deliver the design, installation and commissioning of the full turnkey MEP services, working in close collaboration with Robertson Construction Ltd. and Guardtech clean rooms.
The Challenges
GTIMC is a specialist research building, this facility is required to comply with both EU / UK regulatory standards for the manufacturing of viral vectors for either in vivo gene therapy or ex vivo cell-based gene therapies.
Working closely with the specialist cleanroom contractor Elecomm played an integral role providing all the latest technologies to provide the facility with a robust services infrastructure to ensure the cleanrooms always maintain pressure control to prevent a breakdown in the containment of the viruses. This included the provision for a new HV network, back-up generators, auto-change over switches, UPS, air source heat pumps, chillers & PV.
The facility was also provided with a full specialist gas system (Compressed Air, Oxygen, Nitrogen and Liquid Nitrogen) including gas detection to facilitate the end users in their experiments, all of which had to pass a strict qualification / certification stage to ensure they were fit for purpose in a cleanroom environment.
The Outcome
Elecomm delivered another successful installation, within programme, for the University of Sheffield.
Key Deliverables
High Quality Install
Collaborative Programming
Fast Paced Project
Innovative Installations