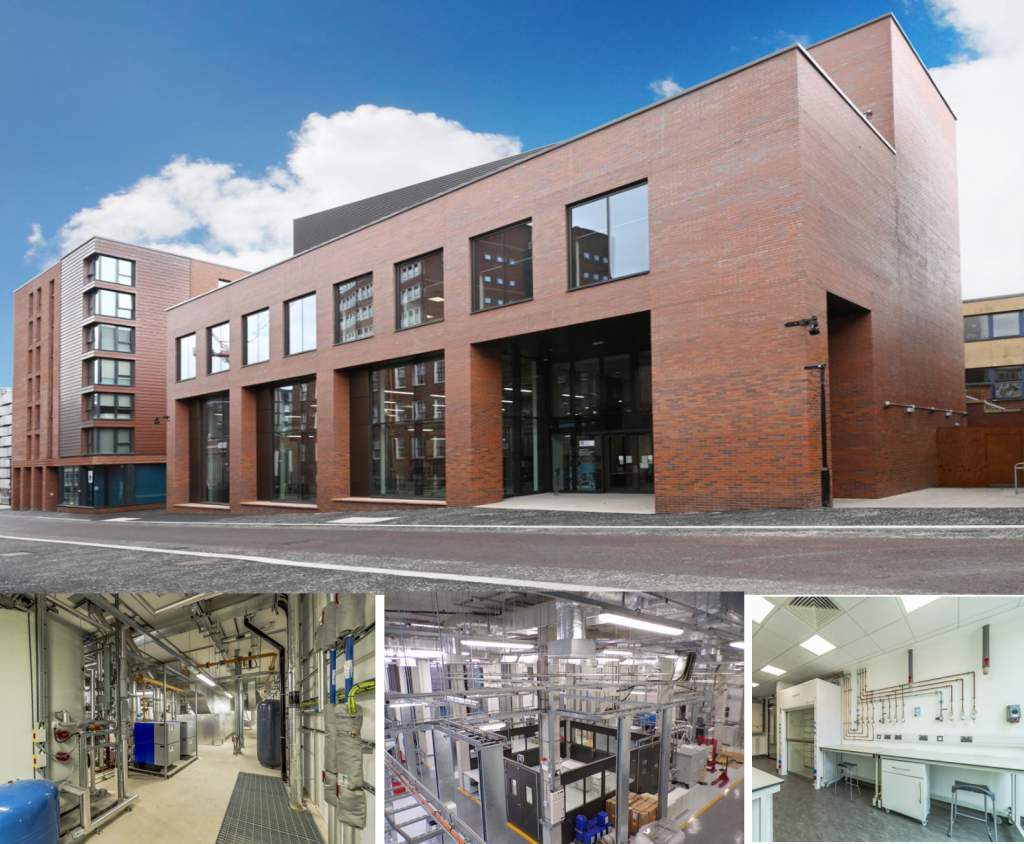 Principle Contractor: Henry Boot Construction
Client: University of Sheffield
Programme: 2019-2020
Project Value: £3.7m
Sector: Higher Education
The Project
The project comprised the construction of a new four storey research building for the Facility of Engineering at the University of Sheffield consisting of laboratories and experimental areas.
Our Role
Elecomm were proud to work in collaboration with Henry Boot to deliver MEP services on this prestigious project for the University of Sheffield.
The Challenges
The Royce Discovery Centre was a new built facility bringing together many of the University's faculties each with their own specific requirements for the laboratories. Elecomm attended multiple meetings with various faculties, equipment specialists and carried out surveys to equipment owned by the UofS brought into the building to ensure the labs were fully co-ordinated with the correct services (i.e. power, water, ventilation, LEV, specialist gases) to each item of equipment.
In the ground floor workshop Elecomm designed a bespoke services gantry system to take the services in the double height workshop to each individual piece of equipment. The services in the workshop are in full view from the front of the building, giving an aesthetically pleasing solution which was a requirement from UofS. Elecomm met the brief, and all expectations were passed.
To finalise the MEP works, Elecomm carried out an intense commissioning and witnessing programme to bring all the specialist systems together.
Outcome
The building is heavily serviced with specialised plant to provide the various facilities (including Radiochemistry & Material Chemistry) a high-class research facility for many years to come.
Key Deliverables
High Quality Install
Collaborative Programming
Bespoke Bracketry Design
Designer & Engineers Embedded
Technical Innovation
Full Turnkey Design & Build