At Elecomm, we've had all hands on deck this month, playing a key role in supporting the £2m Asda initiative to help schools tackle digital exclusion.
Asda, in partnership with Dell, have purchased 7000 brand-new laptops and accessories, which are now in the process of being delivered to schools across the UK.
Even though pupils in England have started to return to their classrooms, schools say the laptops will make a big difference in supporting classroom activities, homework tasks and learning during the school holidays as well as future-proofing schools' home learning capabilities.
As a long-standing partner to Asda, we were delighted to be involved by pulling together the technology packs and ensuring their safe delivery to schools.
The Elecomm team is responsible for putting the individual technology packs together, each of which consists of:
A new laptop
User guide
Headset
Wi-Fi dongle
SIM card
Laptop bag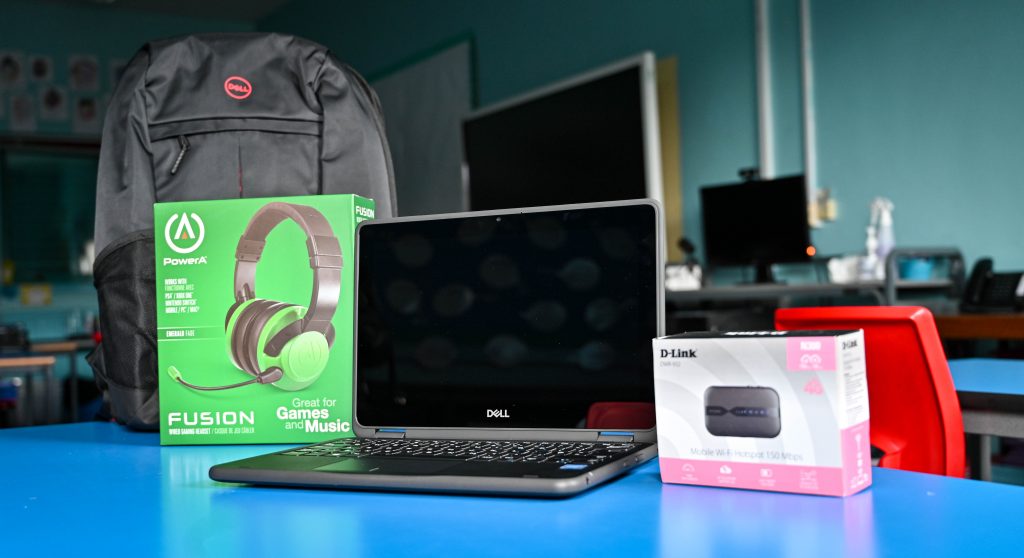 All the product information is recorded, as each SIM card comes with 20gb of data and the laptops have 12-months warranty plus support from Asda. The kits are then packaged up ready for delivered to the 589 schools.
Pupils at Byker Primary School in Newcastle were delighted to receive the first laptops last week. Head teacher John Newton said:
'We can't thank Asda enough for helping our school and donating these laptops. This donation will go a long way towards helping children gain access to the technology and data packages that will help to break down some of the digital barriers that unfortunately exist.'
Nichole Mitchell, Service Account Manager at Elecomm, said:
'This is a great initiative from Asda. It's vital to help our local communities in these difficult times and we are seeing first-hand how much the schools appreciate the support being given. We are very proud to be part of such a wonderful project.'
Stephen Carruthers, Technology and Digital Director at Asda said:
'We know that digital exclusion is an issue affecting many thousands of children who attend schools in communities that we serve and already work with. We want to do all we can to help break down the digital barriers so they can continue their education remotely both now and in the future. Thanks to the help and support of Elecomm we can now ensure the 7000 laptops and tech packs are pulled together quickly so we can distribute to schools around the UK.'