When care provider Tanglewood Care Homes identified urgent issues with their facilities and asset management systems, they enlisted Elecomm's support.
Tanglewood Care Homes provide high quality residential care for older people in the Lincolnshire area. Their care homes include:
Cedar Falls Care Home – Spalding
Hunters Creek – Boston
Tanglewood Care Home – Hornsea
Toray Pines Care Home – Coningsby
Sandpiper Care Home – Alford
Cloverleaf Care Home – Lincoln
Avocet Care Home – Boston
Karen Whitehead, Tanglewood's Director of Development confirmed there were six further care homes scheduled to open over the next two years, with the portfolio of homes being managed from the company's head office in Boston.
Elecomm's Facilities Management team had initial discussions with Tanglewood's Estates Team, which is headed up by Luke Blythe.
Luke explained that the team didn't have any overview of what was happening across the care homes. They were simply firefighting and reacting to problems as they arose.
'Maintenance calls were being made left, right and centre by each individual care home, with no logging or tracking. The wrong people were being called out at the wrong times, which meant we were wasting money unnecessarily. We were often paying invoices without having the ability to question their validity.'
Following our initial survey of the properties, Tanglewood signed up to our Facilities Management service for an initial 12-month period with the ability to extend based on performance.
To tackle the immediate issues and create transparency across the group, we quickly put the following elements in place:
Completed in-depth survey work across all homes
Asset-tagged every operational system from the main boilers and individual radiators, to air conditioning and laundry equipment
This information was loaded into our system management software tool to give us and Tanglewood visibility of the age and condition of every asset in each care home
In some care homes we tagged over 1500 assets, which enabled us to allocate and monitor the individual performance of each component within every system
Established a service history log and produced a graph to show which components were failing more often, to help the group allocate their budget for the following year
Elecomm's in-house Health & Safety Quality Manager provided the team with guidance covering care home legislative changes
Smart solutions
The facilities management software is replicated on the customer's smartphones, giving them total visibility of the condition of every asset.
When a care home contacts our 24/7 helpdesk to log a fault, both the engineer and Luke's estate team receive an alert notifying them that a ticket has been raised. It details all the key information about the logged fault, with the engineer updating the log when they have a resolution in place.
They also have the ability to register a high priority P1 fault which ensures we supply the level of response needed.
The ticket history is reviewed monthly and discussed with the customer to spot any trends or potential future issues, helping with forward maintenance planning.
Trusted subcontractors
Tanglewood wanted to carry on using the same trusted team of subcontractors that they'd worked with for many years, in order to retain that specialist knowledge.
We built into the contract that we would use these local trading companies, subject to them meeting the quality and compliance standards of companies representing Elecomm. This has worked well and we continue to grow our network of companies who specialise in the care home industry.
PPM
As part of the contract, we are also managing all Tanglewood's routine servicing needs. It's vital to ensure that all relevant assets are serviced in line with their manufacturer's warranty guidelines for planned preventative maintenance. This can include elements like PAT testing and LOLER checks. These are completed by our helpdesk team to ensure nothing gets overlooked.
Karen describes the impact of Elecomm's involvement:
'The partnership with Elecomm is a relatively new one for us, but it's already clear that this has been a very positive thing for Tanglewood to get involved in. The systems and processes the Elecomm team have put in place will save us a significant amount of time and money over the longer-term, and we're already far more efficient as an organisation as a result of their work. For the first time, we have better control and visibility of our care home estate, not only in terms of knowledge but also from a commercial perspective.'
We look forward to continuing to work with the team at Tanglewood, to help them manage their assets, increase efficiency and improve performance and profitability.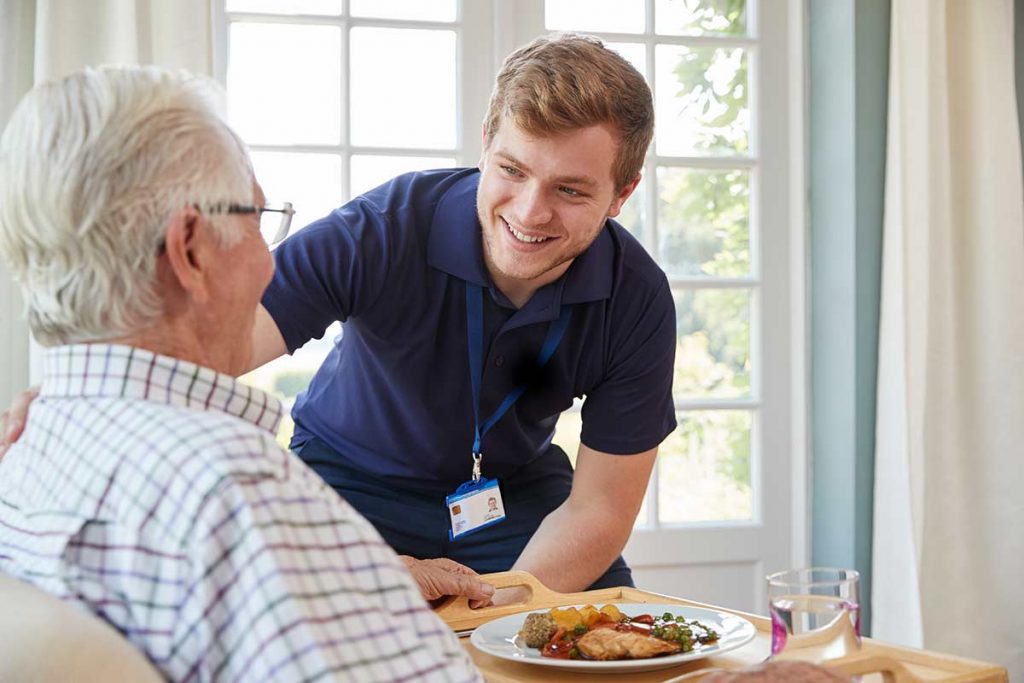 To find out more about our facilities management service and our work in care homes, please get in touch.